"Freed from attachment, fear and anger, absorbed in Me, take refuge in Me..." -Gita, Chapter IV, verse 10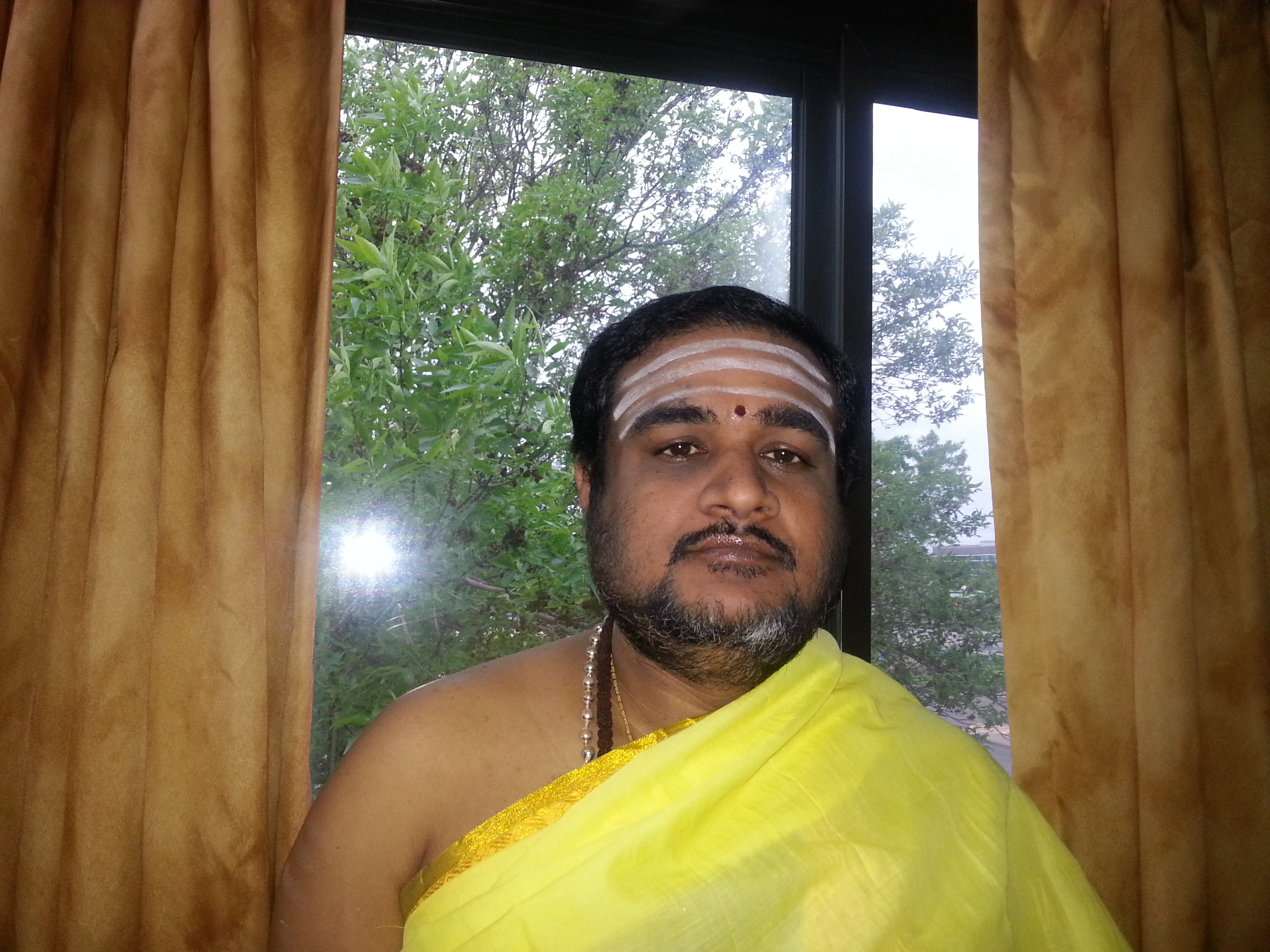 Our Priest
Cell Phone: 507-261-7811, Email: priesthari@yahoo.com
Hari Krishna has been serving the Rochester community since September 2010. He performs priestly services at the Hindu Samaj Temple. He also performs private services for community members at the Temple as well as in their homes as per the devotees needs.
Educational Experience:
Successfully completed the 8 years course in Krishna Yajurveda Smartha Purohitha Bhattaraka from Tirumala Tirupathi Devasthanam, Sri Venkateshwara Veda Patashala from 1989 through 1997
Parichaya and Abhignya in Sanskrit
Work Experience:
Worked for prominent temples in India and USA for 12+ years.
Honoured with appreciation as a Head priest for performing Chandi Yagam
Performs all the Hindu Vedic rituals including Vigneswara Puja, Nakshathra Shanthi and Homam, Navagraha Puja, Jathakarma, Namakarnam, Annaprasannam, Aksharabhyasam, Upanayanam (Thread Ceremony), Vivaham (marriages), Gruhapravesham, Vasthu puja, Sahasra Lingarchana, Satyanarayana Vratham etc.
Language Skills:
Mother tongue: Telugu
Additional languages studied in School/College: Sanskrit and English
Also knows conversational Hindi, Tamil, Kannada
Priest Hours at the Temple:
Weekdays
Hours: 6.00pm - 8.00pm
Weekends
Hours: 11.00 am - 2.00pm
Hours : 6.00pm - 8.00pm
If you would like to contact the priest to know his availability during flexible hours please contact him directly at 507-261-7811
Fee Schedule for Priest Services
Hindu Samaj Temple Minnesota
911 11th Avenue NW, ROCHESTER, MN 55901